About Don "Campbellock" Campbell
Creator of HipHop Culture's 1st Streetdance "The Campbellock" aka "Locking"
Don Campbell was born in St. Louis in the early 50's. He was raised in South Central Los Angeles. As a child, He was quite artistic, drawing profiles of people's faces, hands, as well as trees and bugs. His creative talent made him different, even at such an early age.
Don continued to sketch things throughout his teenage years. His love for art led him to choose LA Trade Technical College, as a college where he could study commercial and further his skills. His experiences at Trade Tech led him to take up a new interest-Dancing. His unique take on dance caused him to explode on the dance scene. He enjoyed it so much, that all his attention now turned to his newly found interest.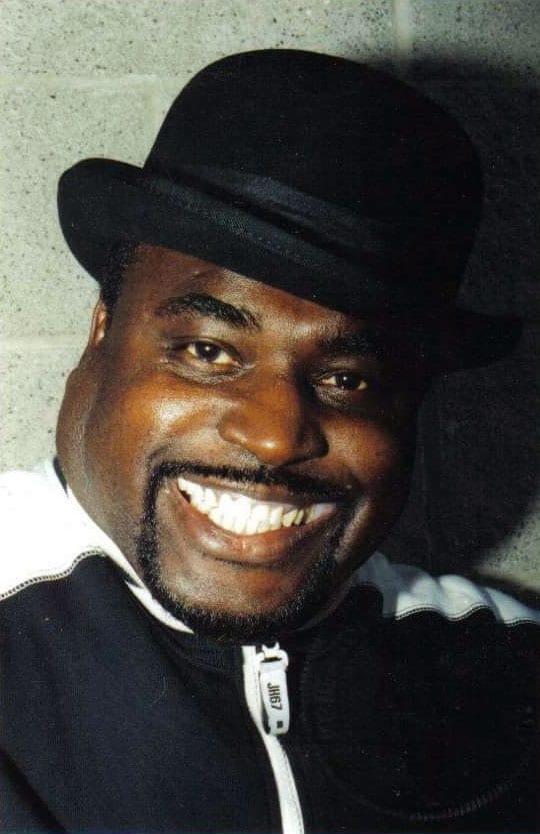 Don frequented the dance clubs and perfected his unique dance, "The Campbellock".
In the clubs, Don was untouchable, winning dance contest after dance contest with his unique brand of style and flair.
Don's style became even more popular in the early 70's, when it got more exposure during his appearances as a featured dancer on the popular television show "Soul Train" or on "Soul Train" sponsored tours around the US.
Don's original dance technique has endured the test of time. Today, it is known as "locking", and its precision movements are used by Choreographers and Street Dancers around the world.
Don recorded a song appropriately titled, "The Campbellock", to go with his new high-flying, groundbreaking new dance. Don also established his own dance ensemble, "The Campbellock Dancers". The name was later changed to "The Lockers" due to legal reasons between Don and record label regarding his use of the term "Campbellock".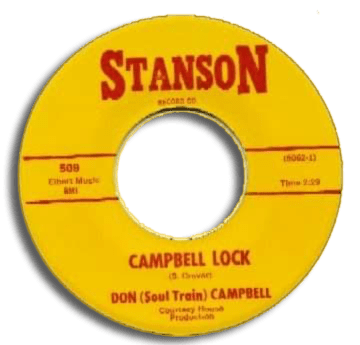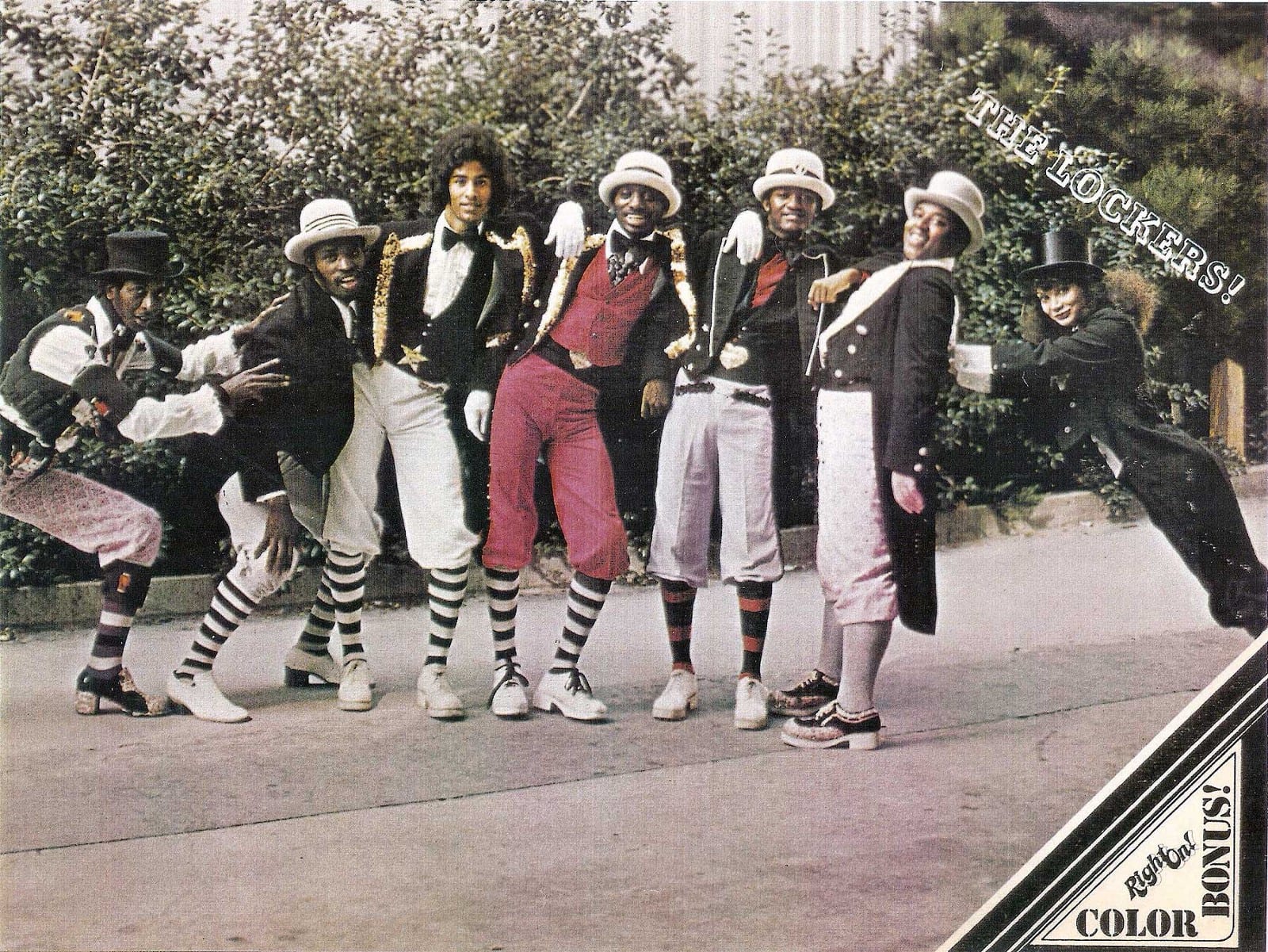 The Campbellockers dancers/the lockers
Fred Berry (Dancer/Actor "Rerun" from TV's What's Happening), Co-Founder of The Campbellock Dancers/The Lockers Toni Basil (Choreographer/Recording Artist), Adolfo "Shabadoo" Quinones (Dancer/Actor "Ozone" from the films- Breakin' and Breakin' 2-Electric Boogaloo), Bill "Slim The Robot", Williams Fred "Mr. Penguin", Berry Leo "Fluky Luke" Williamson and Greg "Campbellock, Jr." Pope were the original members. Deney Terrio (Host/Choreographer from TV's Dance Fever) who was a one time member of the group would go on to teach John Travolta how to dance for his role in the late 70's film "Saturday Night Fever", using moves created by Don somewhat 10yrs. earlier.
Don "Campbellock" Campbell, either with his group (The Campbellockers/The Campbellock Dancers/The Lockers) or by himself has appeared in over 100 plus performances either live or on network television with the following entertainers: Frank Sinatra, Bob Hope, Sammy Davis Jr., Dean Martin, Carol Burnett, Doris Day, Dinah Shore, Merv Griffin, Bill Cosby, Roger Miller, Johnny Carson, Dick Van Dyke, Tim Conway, Rich Little, Hugh Hefner, Aretha Franklin, John Denver, Roberta Flack, Mac Davis, John Davidson, WAR, Lily Tomlin, Michael Landon, Richard Pryor, Bette Midler, Donny and Marie Osmond, Parliament Funkadelic, The Ohio Players, The Jackson 5, Cheech & Chong, Whodini, Kurtis Blow, The Fatboys, Newcleus, Run Dmc, Toni Basil, Tony Tee, Rennie Harris, Boogaloo Sam and The Electric Boogaloos, Popmaster Fabel, Mr. Wiggles, Crazy Legs and The Rocksteady Crew, Peewee Dance, and a host of others.
Don "Campbellock" and His Group (The Campbellockers/The Campbellock Dancers/ The Lockers) presented groundbreaking performances on the following Television shows and Specials: ABC's "Roberta Flack: The First Time Ever ( as The Campbellockers), The Carol Burnett Show (as The Campbellock Dancers), The Tonight Show starring Johnny Carson (first as The Campbellock Dancers, then as The Lockers), What's Happening (as The Rockets and by Himself), ABC in Concert, The Grammys, The Oscars, Saturday Night Live (as The Lockers, being the first non-musical group to ever perform on the show), their own TV special celebrating the new fall season of 1975 on NBC called "Saturday Celebration" featuring Micheal Landon, Sigmund and Johnny from "Sigmund The Sea Monster" and The cult cartoon classic 'Hey,Good Lookin', by directo Ralph Bakshi (as The Chaplains). Don and his various troupes went on to amass well over 100 credits to their name before calling it quits in the early 80's.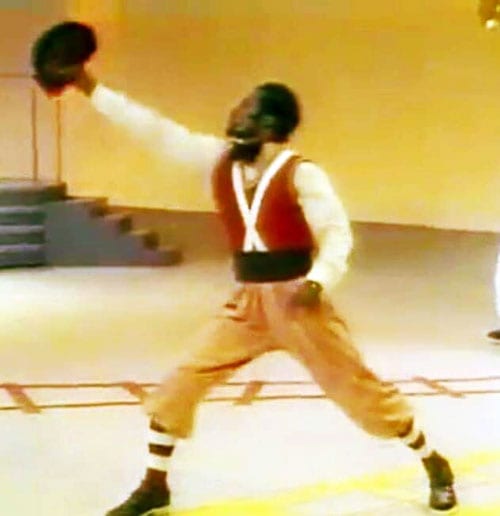 Some of the most popular videos of years past have featured Don's signature steps. Predominantly by Artists such as: The Backstreet Boys, N'Sync, B2k, Britney Spears, Christina Aguilera, Wyclef Jean, Snoop Dogg, Jermaine Dupri, Busta Rhymes, Aaliyah, Mya, Justin Timberlake, Beyonce and more. The videos Janet Jackson made to help promote her "Rhythm Nation" album and subsequent videos since feature Don's Original steps. And Michael Jackson modeled his movements after Don "Campbellock" Campbell and used "The Campbellock" aka "Locking' extensively for his choreography in all of his tours and videos. Actor/Comedian Eddie Griffin has highlighted some of Don's moves throughout his movie career, as well.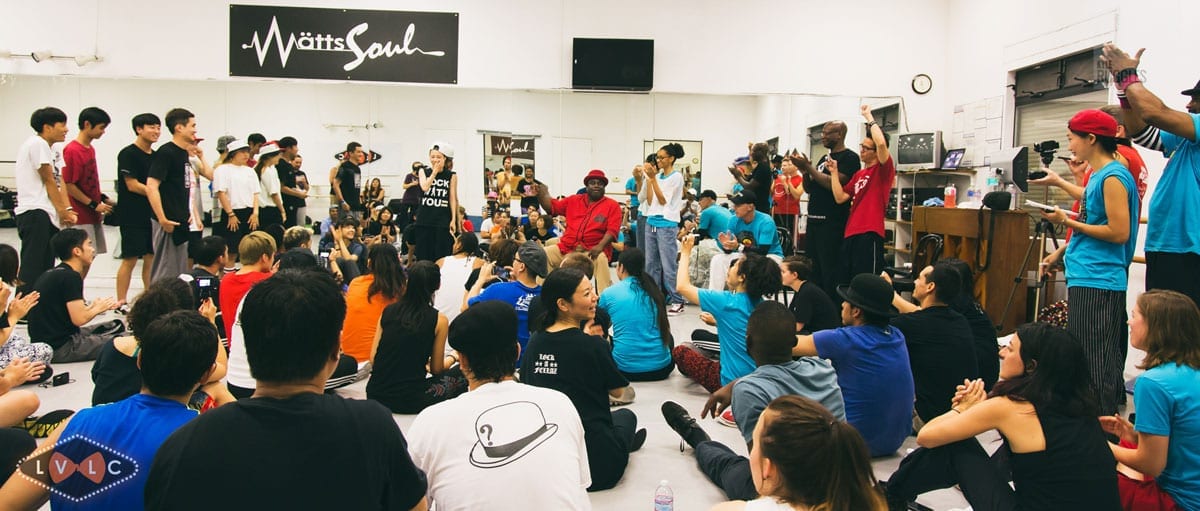 Inspiring a whole generation
New generations of Street dancers have helped bring back The Legendary Don "Campbellock" Campbell and his Revolutionary dance "The Campbellock" aka "Locking". The dance has made its way back through the Clubs, Videos, Dance Competitions ( presented Live and on Television) and in the love all over the world. "The Campbellock aka "Locking" is The 1st Streetdance ever created that falls under the umbrella of HipHop as Culture, along with other 5 elements: Mcing, Djing ,Graffitti, and Knowledge
Don's new role is that of an Urban Street Dance Creator, Innovative Instructor, and Ambassador, using a documented video biography, lectures, Q&A, combining it with revolutionary hands-on practical teaching by his son Dennis, to form what he calls his 'Creator's" Class. Don has taught These "Creator's" Classes in Cities and States such all over the world: Philadelphia, New York, Hawaii, San Diego, New Jersey, Las Vegas, Colorado, Atlanta, Miami, Oakland, Minneapolis, Seattle, San Francisco, Japan, Canada, Portugal, England, The Netherlands, Poland, Russia, Switzerland, South Korea, Peru, China, Denmark, Sweden, The Czech Republic, New Zealand, Brasil, Taiwan, France, The Philippines , Mexico and Germany. With Trips to new places such Fuji, India, Singapore, Malaysia, Australia, South Africa, Italy, Argentina, Paraguay, Colombia, and Venezuela being talked about for the future
Because of the state of HipHop culture's expansion worldwide, Don has made his presence felt attending many of the culture's prominent events that encompass the full spectrum of HipHop: Rennie Harris Puremovement Presents Illdelphi Legends and The Legends of HipHop, The Back to Mecca Conferences, The Bboy Summits, The American Street Dance Championships, The 1st Annual HipHop Dance Awards ( Where he was Honored for His Accomplishments), The Bboy Pro-Am, The Zulu Nation Anniversary, HipHop International's USA/World HipHop Dance Championships (where he was Honored as the recipient of HHI's 1st "Legend of HipHop" Award ), Up Jump The Boogie, The Choreographers Carnival, 1st Ever Lockers Night in Japan, The Las Vegas Locking Camp, The GTXperience, ,and so on.
The Media has had renewed interest Don over the years, as well. Articles have appeared in Publications Like: LA Weekly (2010) WAV/Kotori Magazine (2005), Elemental Magazine (05/04), V Magazine (09/02), RapPages (04/99 and 12/98), Insomniac (1/99), Vibe (9/98), New York Press (9/98) LA Times (3/95,11/03), as well as, soultrain.com(2013),360HipHop.com (07/00) and Charged.com (09/98) just to name a few. Don's achievements are mentioned in the following books:) "American Dancing: From The Cakewalk to The Moonwalk(2015), "The Hippest Trip In America: Soultrain and The Evolution of Culture and Style(2015), "Soultrain: The Music, Dance,and Style of a Generation"(2013), "Love,Peace,and Soul: Behind The Scenes of America's Favorite Dance Show Soultrain-Classic Moments"(2013), "HipHop-A Cultural Odyssey"(2010), "A Critical History Of Soultrain on Television"(2008), "Vibe's History of HipHop"(1999)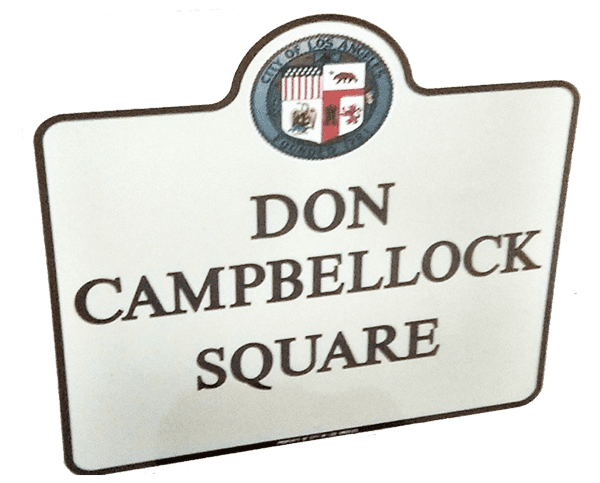 Don was also Honored at The 1st ever HipHop Conference sponsored by and at The Rock & Roll Hall of Fame. This event covered HipHop's Past, Present, and Future. Artifacts, such as Don's outfits worn during His career, were on display inside The Rock & Roll Hall of Fame, as well abroad, as part of an exhibit designed to help promote awareness about HipHop Culture.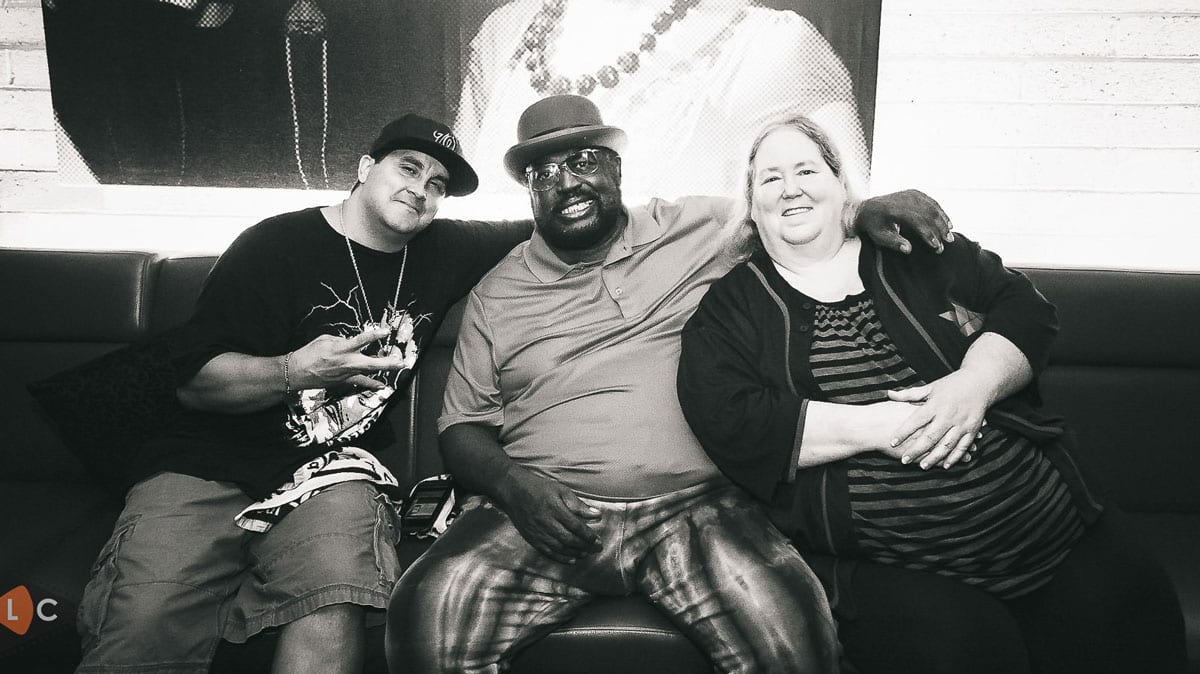 Don "Campbellock" Campbell
Presently, while doing Creator's Classes, Judging International Dance Competitions, and Speaking engagements, Don is also working with his oldest son Dennis on a number of projects, which include An Autobiographical Book, Clothing Line, and A Feature Film based His Life Story.
Don has been married to his wife-MaryAnne for 46 yrs., has 3 Children (Dennis-47, Donnie-41, and Delorianne-33), 5 grandchildren (ages 14 to 24), and is currently based in Canyon Country, CA.